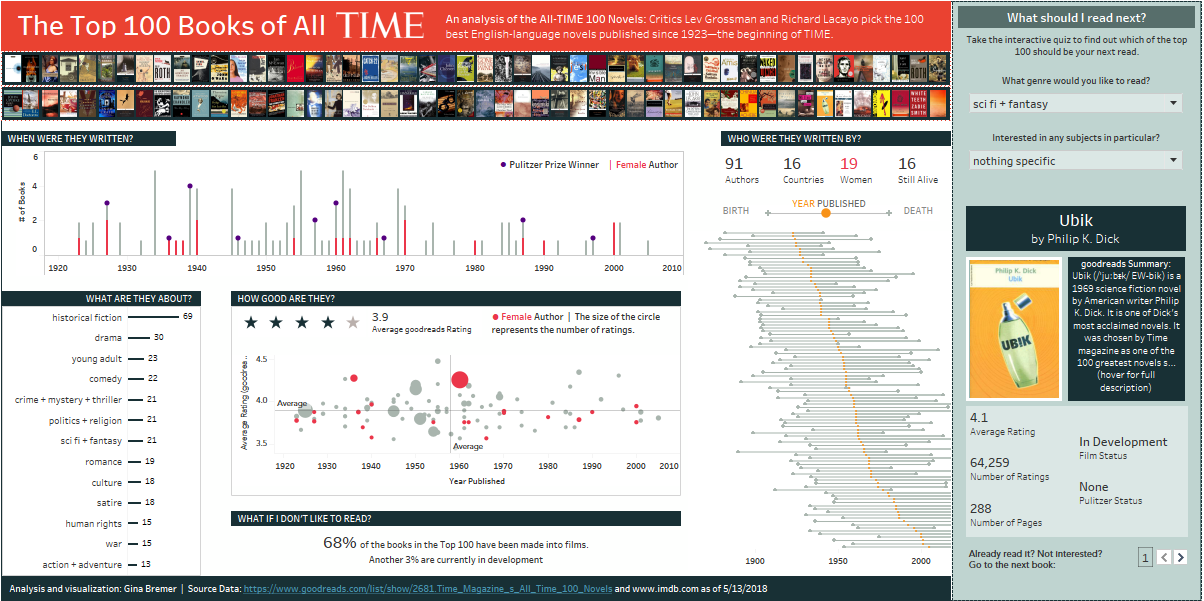 A dashboard designed and built as an entry for the 2018 Tableau Iron Viz competition.
A dashboard designed to be printed as a PDF report to automate monthly reporting. Red and green coloring is leveraged to highlight areas the areas that are meeting targets, and the areas that are not.
A dashboard design to be leveraged as a web tool to surface publicly available data in a format that is consumable to a general audience.
A dashboard designed as an informative report for multiple audiences. Interactivity in the form of a main and secondary filter is included to give each audience the ability to update the report to be specific to their group (in this case, a specific manufacturer). This report is designed to help each audience (in this case, each manufacturer) understand how they stack up to the competition at a high-level for multiple metrics.
An exploratory dashboard designed to investigate a data set based on various criteria. Interactivity in the form of a single large filter allows the end user to easily drill down to subsets of the data. Color is leveraged to clearly show the health of the various data points and multiple visualizations are included to showcase the top values for metrics analyzed.
An educational dashboard designed to raise awareness on a specific topic by leveraging text, simple graphs and tables, and a splash of color to address key questions. Interactivity in the form of basic filters and tooltips allow for data discovery without distracting from the story being told.
A dashboard designed in inforgraphic form as a presentation of a data set to share results. Text is used with multiple graphs to clearly inform readers of important takeaways from each visualization and ensure the story is being communicated effectively. Interactivity is not leveraged as it is not necessary to effectively tell the desired story and would be an unnecessary distraction for the end user.